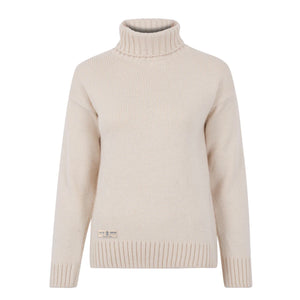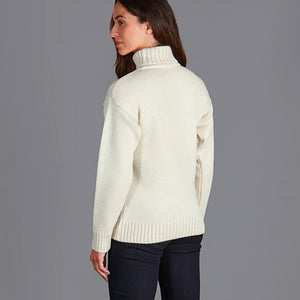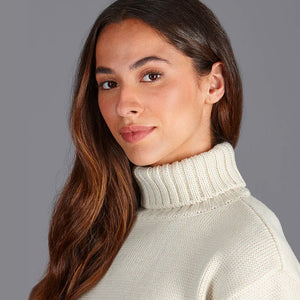 Women's Merino Submariner - Ecru
Our classic submariner but made with for ladies. Made from 100% Italian extra fine Merino wool, this is every sailors essential. Like the Guns of Navarone and Das Boot, it's a beautiful classic that will be loved by everyone.
But you don't have to be a sailor to wear it!
Warm, practical and superb quality.
Fabric: 100% Italian Merino Wool. Made in England
Ladies Sizes:
True to size | Fitted look | Length medium 63cm +/- 1cm with each size
S Size 8-10 / S Size 10-12 / M Size 12-14 / L Size 14-16 / XL Size 16-18 / 2XL Size 18-20
Wash Care

Hand wash* with gentle detergent, wool, or baby shampoo
Lay flat to dry on a towel. Do not tumble dry.
*Why we use hand wash only merino wool
Machine-washable merino wool is treated with a heat-resistant substance, which cracks as it is washed and tumble dried. Aggressive washing damages merino, causing the wool to pill more, lose its shape and appear worn quicker than caring for hand wash only fibres.
Overall, choosing hand wash only merino wool means items last longer and they're more environmentally friendly.