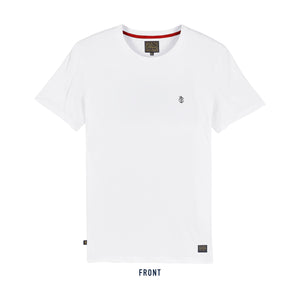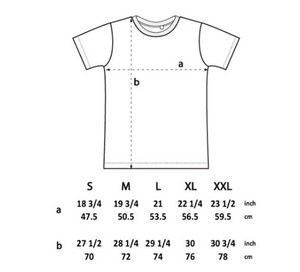 By popular demand the Kraken is back but on a men's tee shirt this time, available in white, navy blue and marl grey. The Kraken is screen printed in gold with complimentary colour text and anchor logo. The front has an embroidered JackSpeak badge on the left chest and our navy blue and gold badge on the right bottom. These tees wash brilliantly and tumble dry well. So what you waiting for? Get your suckers on these before they disappear into the deep from whence they came.
 Fabric: 100% brushed cotton jersey
Size guide: S: 37.5", M: 39.5", L: 42", XL: 44.5", 2XL: 47", 3XL: 50", 4XL: 52.5"
Taped back neck
Athletic fit
Crew neck
White T shirt
The white T shirt XL is little tight normally fits fine with plenty of room etc . I know I have not put weight on since my last order ! .
Always wow
Quality has actually improved what more can you ask 🙏🏻
Jackspeak Kraken T-shirt
Good fit, comfortable t-shirt with great graphics.
Top gear
Well made quality graphics greatvalue