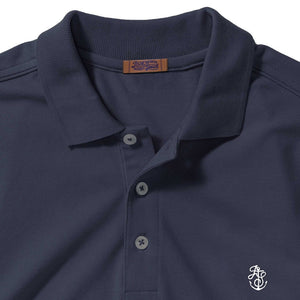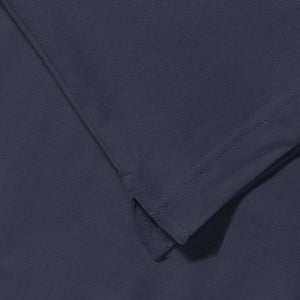 Classic Polo Shirt - Navy
Look 'shipshape and Bristol fashion' for any occasion with our JackSpeak classic, slim fit polo shirt, containing 5% Lycra for an improved fit
Fabric: 95% Cotton, 5% Lycra.
Weight: 210 gsm.
Size guide:
Chest: S: 36/38", M: 38/40", L: 40/42", XL: 42/44", XXL: 44/46"
, XXXL: 46/48"
Slim fit
Soft feel
Short leaf collar
Pearlised buttons
JackSpeak embrpoidery to chest and sleeve
Cuffed sleeves
Stretchy polo
Love the fitted polo shirt. I have 3 of them. Keep making them. They are better than the classic fit.
Superb Quality
Beautiful polo shirt. They last so well and still look great post several washes
Love
Bought for my husband and he loves it, especially the collar detail. Although there's no problem with the material or the colour it would be nice to have an alternative thicker material polo shirt.
That being said we love the range and will definitely buy more from you.
Great fit, lovely quality
Visited the store when in Dartmouth and missed the opportunity to buy one of these - fit is great, super comfortable and much better than the typical chain bought polos. Have been asked 'have you lost weight' when wearing, which is definitely a bonus!