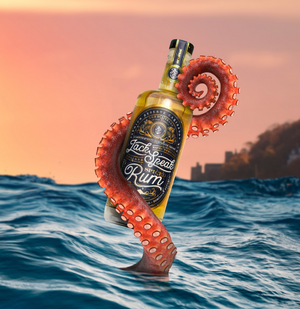 JackSpeak Premium Spiced Rum
JackSpeak Spiced Rum is blended in Devon by Master Blender Laurance Traverso of the Distinctly Different Spirits Company, and made using mollasses, with a mix of three rums from Jamaica, Trinidad & Tobago and the Dominican Republic. The rum is aged in Bourbon oak barrels in the Caribbean before coming to Devon and cut to strength using Devon spring water.  The final result is truly delicious; lightly spiced, buttery smooth, elegant rum with a hint of vanilla.
​It is a perfect sipping rum, at any time of the day, after all the sun is always over the yardarm somewhere.
Unfortunately our Rum & Gin are exclusive of any promotions or discounts promoted.
Lovely
Really Really enjoyed this 👍🏼
Nice at a 1000m
I shared this rum with friends wild camping in the Cairngorms, and we all agreed it's a fantastic rum for sipping neat, very smooth.
Excellent service thank you