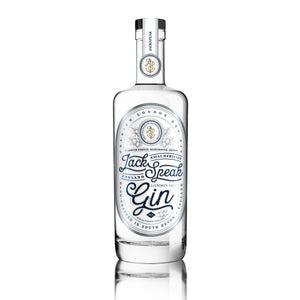 JackSpeak London Dry Gin is hand-crafted in South Devon. Made using a combination of maceration and vapour infusion ensuring the very best flavours from our botanicals. Made to a traditional London Dry recipe with a citrus finish it gives a gin you can enjoy at anytime of the day.

JACKSPEAK London Dry Gin is a product of Dartmouth, Devon home of the Britannia Royal Naval College.
The sun is always over the yardarm, somewhere.
Unfortunately our Rum & Gin are exclusive of any promotions or discounts promoted.
Chin chin the gin
Good tasting very fresh gin and was sent out very quickly. A lovely bottle and cork too!
Gin and Rum
Both gin and rum are amazing. I wasn't a rum drinker but I'm converted to rum and ginger beer. Must be healthy too!
Outstanding
Excellent value for money. Along with the rum thee two drink are the best. I have ever had. Thank you
Giving The Gift of Gin
A fabulous gift I bought for someone as a thank you. Very well presented and packaged. Delivered quickly and efficiently
Great Taste of Devon
Great, complex flavours without being harshly dry like some London gins. A very, very good gin, definitely one of my favourites.