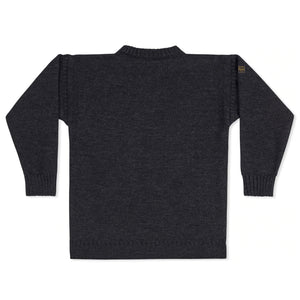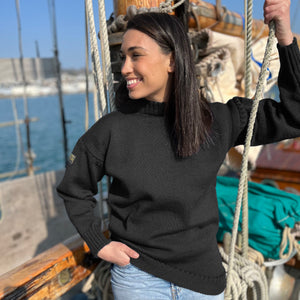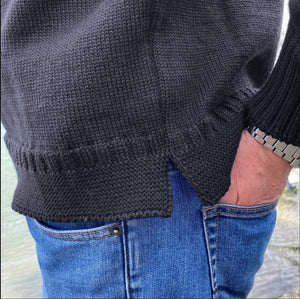 JackSpeak Guernsey Jumper - Charcoal
Another great collaboration this time with Guernsey Woollens has given us our classic, high quality, hard wearing Guernsey jumper manufactured in Guernsey in the traditional way. Made from pure new wool these jumpers are designed to last the test of time and have kept the cold out off some of the hardiest of characters over the years. Put a classic back in your wardrobe, you'll own it for a lifetime.
THE PERFECT FIT
Our Guernsey Jumpers are made from completely natural fibres and as such there can be a slight variation in size (plus or minus 0.5 of an inch or 1.5 cms).

MEASURING FOR THE BEST FIT:
Preparation
Measure the person while standing with their arm resting by their side.
Measure the Chest


Measure all the way around the chest, with no finger gap behind the tape measure. 

If you have an even number add 4", if it's an odd number add 3"

 (e.g. a 38 inch chest measurement requires a 42" Guernsey). This number is your Guernsey size.

SIZES: 34" | 36" | 38" | 40" | 42" | 44" | 46" | 48" | 50" | 52" | 54" | 56"
Charcoal JackSpeak Guernsey Jumper