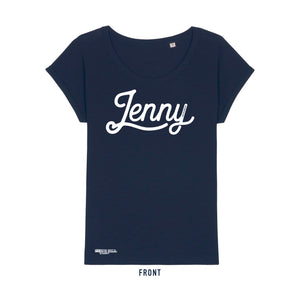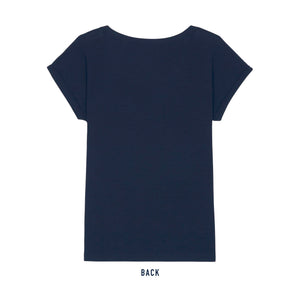 Ladies' Jenny T Shirt - Navy
'Jenny Wren' a member of the former Women's Royal National Service, which has now been fully assimilated into the Royal Navy and no longer exists as a separate entity. This T-shirt is meant to celebrate the fact that the term 'Jenny' lives on and considers herself Jack's equal if not superior.
White print on navy blue with the RNRMC logo on the bottom right hem also in white. 10% goes directly to the Royal Navy Royal Marines Charity.
Made from 100% cotton.
Jenny Wren
Great t-shirt, thank you. Arrived promptly. Always quality products.