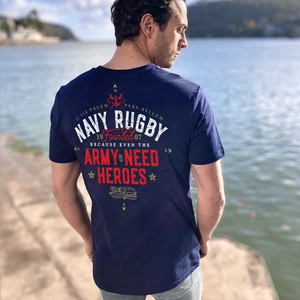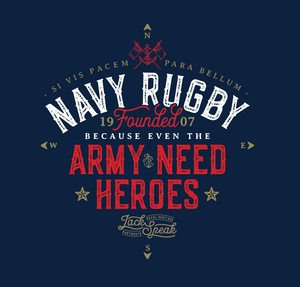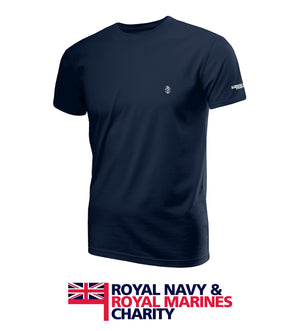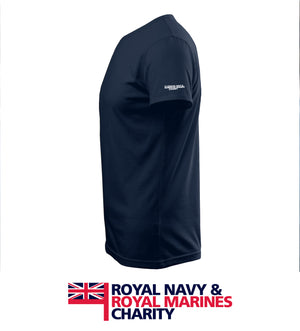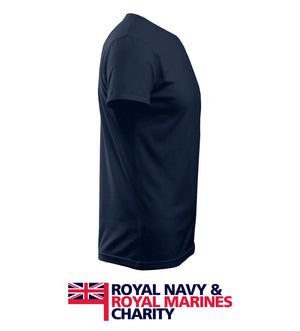 Navy Rugby RNRMC Charity T Shirt - Navy
Show your support for the rugby boys in blue and the Royal Navy Royal Marine Charity with this tongue-in-cheek tee shirt.
Soft brushed 100% cotton, screen printed back design, JackSpeak and RNRMC logos to the sleeves and an embroidered JS logo on the left breast. 10% of sales will be donated to the RNRMC.
Fabric: 100% brushed cotton jersey
Size guide: S: 37.5", M: 39.5", L: 42", XL: 44.5", 2XL: 47", 3XL: 50"
Top shirt quality fit
A nice lightweight T shirt, supporting giant both past and present.
Excellent purchase
This was my first purchase from this company. Couldn't be happier with it. Arrived swiftly and exactly as described.
Was even more pleased with the fit, and the material quality is excellent. Super-comfortable, very soft & just slightly-stretchy - meaning it doesn't ever feel restricted or tight around the arms/chest.
Highly recommend this & will buy from them again. 👍🏻
Great quality
Super comfy, very well made and really good quality. Will be wearing again and again. Delivery prompt and packaging was impressive and very smart.
Navy Rugby RNRMC Charity T Shirt - Navy
The Retro Look
Awesome shirt perfect for the Army Navy match at twickenham. I wish it had a smaller log on the front as too as I need to take of my jacket to show it off....