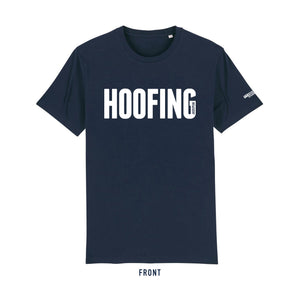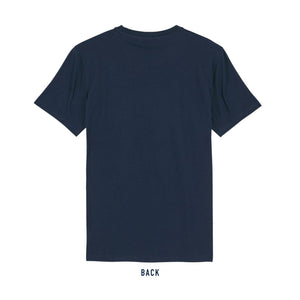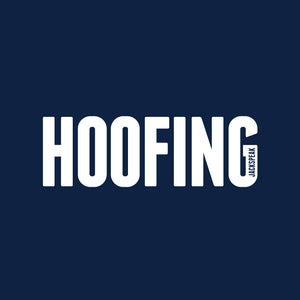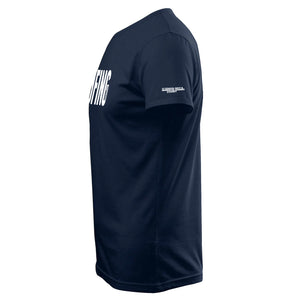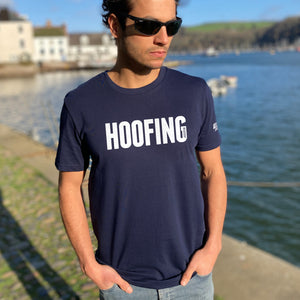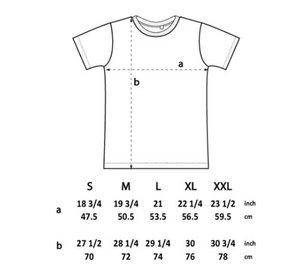 Hoofing RNRMC Charity T Shirt - Navy
'Hoofing' used by the Royal Marines or matelots, to define various situations when one word will suffice and those around will know what context the word is used in. A typical multi-tasked word! Hoofing - great, brilliant, good, amazing, (sarcastic). 'A hoofing run ashore'.
Soft brushed 100% cotton, screen printed front design in white with RNRMC logo to the sleeve. 10% of sales will be donated to the RNRMC.
Fabric: 100% brushed cotton jersey
Size guide: S: 37.5", M: 39.5", L: 42", XL: 44.5", 2XL: 47", 3XL: 50"
quality material.
LOVE ITS FOR CHARITY FOR NAVY/MARINES VETERANS.
hoofing T shirt
Quality T shirt. Not cheap, but very good value for the money. Will be buying more.
Hoofing T shirt
Firstly is for a great cause, only reason I bought it and had no idea of the brand, (my bad) :( I had seen Bear Gryrlls wearing the same in a TV show with Ben Fogle, so I checked it out and bought it. However I will buy more, I have already passed on the word over FB and insta. love the T-shirt and the brand..Awesome!!, will buy more. Top quality and brilliant brand..much love..ex sailor. Non military though. I have had loads of comments on it already, one from my Dr whom recognised it..Even shook my hand..Keep up the good work..legends.
Hoofing
As it says absolutely hoofing
Great gear
Arrived in Australia quickly - great fit thanks